A re-wire is the replacement of all electrical cable and accessories within a household. It is one of the largest electrical jobs that can be done and can take anywhere from a few days to 2-3 weeks to complete, depending on you specification. It is recommended that a full house re-wire is undertaken every 25-30 years in a property, this is to ensure that your property meets current safety regulations.
Why does my house need re-wiring?
There are many reasons why you could need a re-wire:
1. You would like multiple electrical points adding in, changing, moving or replacing. In these cases it is often easier and cheaper to have the few circuits rewired to prevent multiple cable joints within the property
2. There are signs that the electrics are old and outdated.
It is recommended that your house is re-wired every 25-30 years to ensure your property meets the current safety regulations, for example consumer units fitted 40 years ago did not have any RCD protection, and since the mid 2000s it has been mandatory.
Another reason re-wires are recommended is because of the quality of the cable. Older electrical cables where made very different to the cables we install now a days. For example old cables sometimes did not contain an earth wire (CPC) for protection. This means that you are at risk of electrocution if you have any metallic accessories such as chrome switches or wall lights.
Older style cables were also made with a more rubber based polymer plastic for their coating, over time this rubber perishes causing the cabling to become very brittle and easily broken, because of this older rubber based cables such as vulcanised rubber can fail an electrical safety inspection and requires immediate replacement.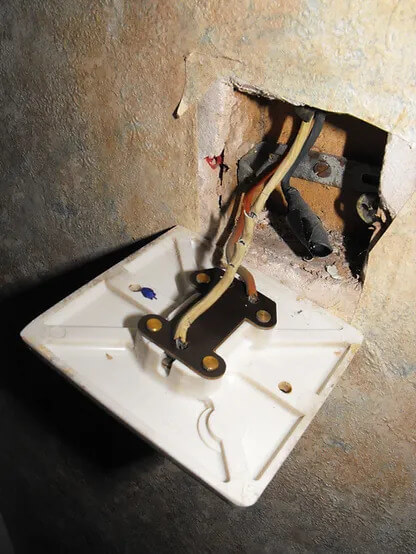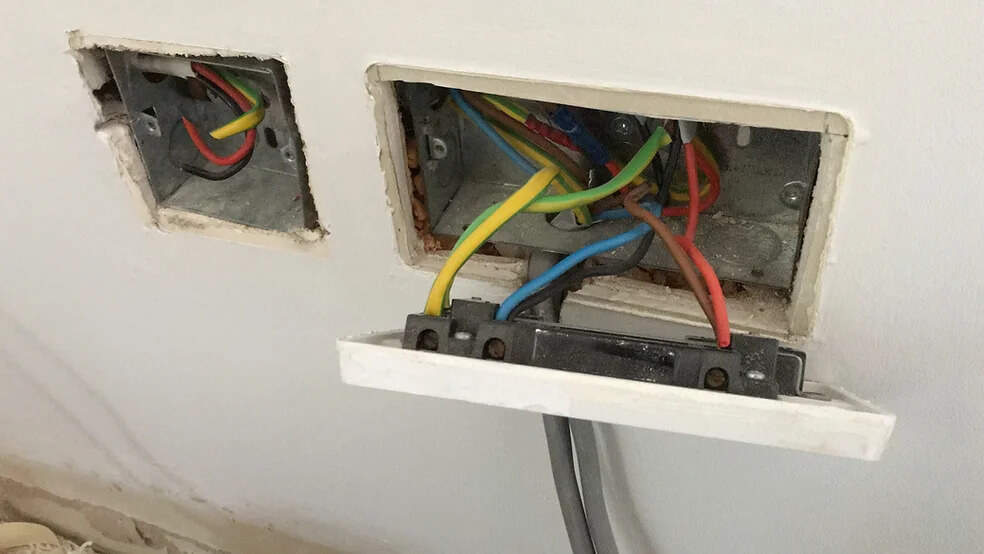 What are the signs that your property needs re-wiring?
The easiest way to identify if your property needs a re-wire is by looking at the age of all the accessories in your property. Look at the plastic light fittings, are they old, has the white turned to more of a bleached yellow?
Are you switches and sockets old and outdated?
Do you mainly only have single sockets in your property, and only a few per room? (These were a good indicator that your electrics are close to 40-50 years old)
Does your consumer unit/fuse board look like any of the pictures below?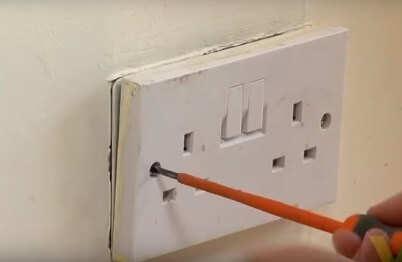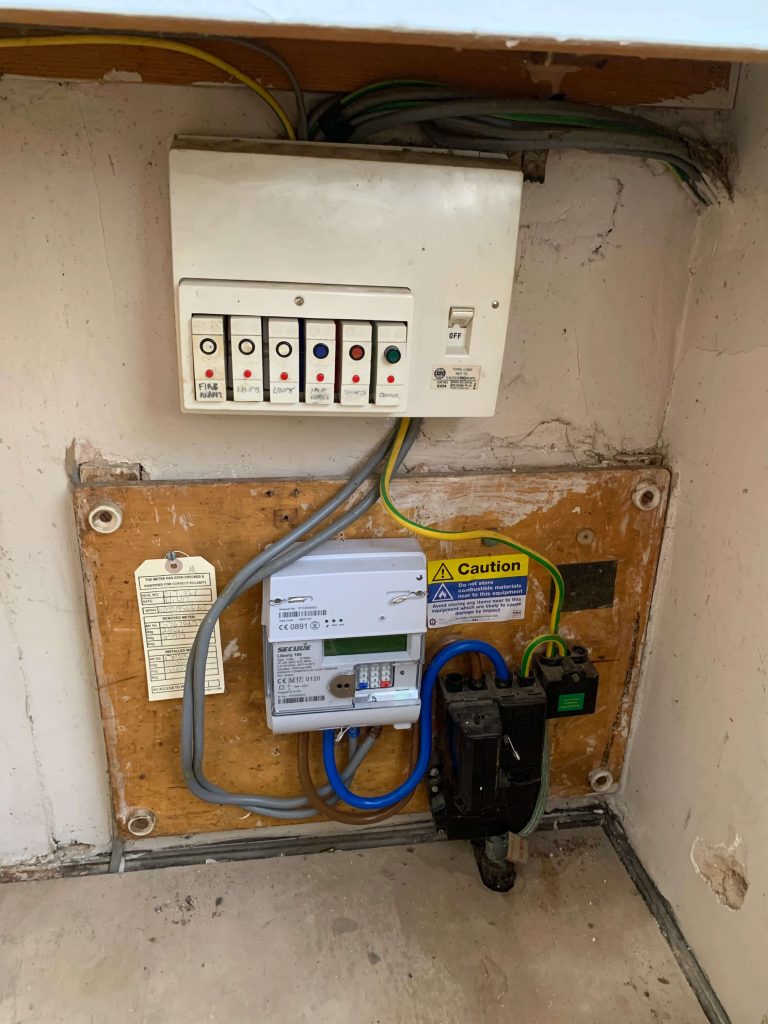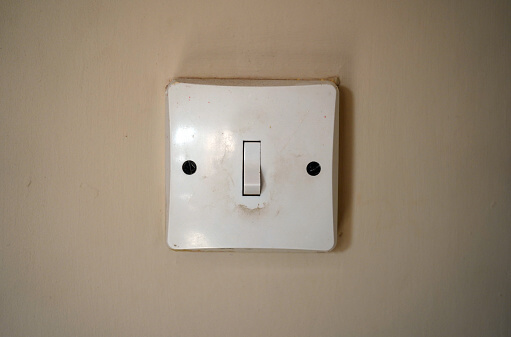 If you have answered yes to any of the above then that is a good indicator you need a house re-wire.
So what should I do now?
If you believe you need a property re-wire then you should consult a local electrician to arrange a quotation for the work to completed. We recommend you get between 3-5 recommendations before committing to a certain contractor, and please ensure they are a member of an electrical competent persons scheme such as the NICEIC, Napit, Stroma etc. As this ensures credibility.
If you are still unsure about if you need a re-wire or not, then we recommend you get an electrician to undertake an EICR (Electrical Inspection Condition Report) at your property. This is an in depth report that shows if your property meets current regulations, and what improvements are recommended. You could find that you only need a few minor alterations rather than a full re-wire.
If you are still unsure or would like any advice please contact us, and we shall get back to you with our personal free recommendations.