The changing Electric Vehicle industry:
The EV (electric vehicles) industry is ever expanding in the UK in the countries fight to be carbon neutral by 2050. As much as we fully support this target, we can see it causing considerable strains on the construction and EV industries due to the optimistic targets set out. Because of these targets, and before one industry gets to hectic to keep up with demand, we have listed a few points below of why you should consider having a charger fitted now…….even if you do not have an electric vehicle or considering buying one just yet.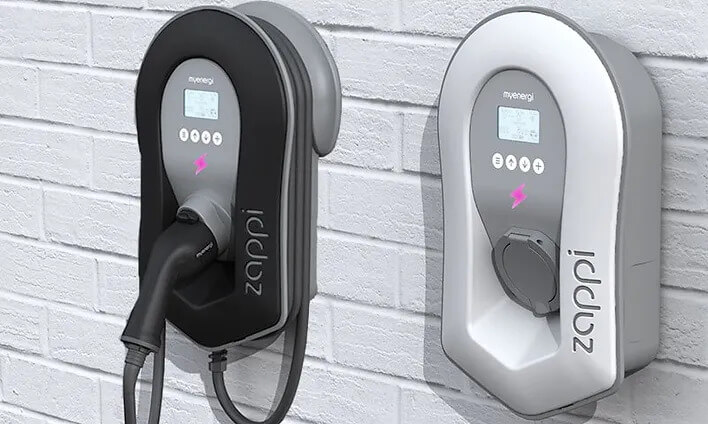 Big changes happening in 2022 and in the near future:
New builds and EV chargers:
The UK government has recently announced that all new houses built from 2022 onwards shall now be required to have an EV charger installed, unless otherwise omitted. According to last years construction figures there was about 130,000 new houses built, meaning that the industry is now required to fit around another 130,000 new EV chargers. This is a staggering announcement, especially when you consider that to date there are 250,000 hours in the UK that have a charger already fitted.
This shall obviously have a massive effect on engineer wait time and the charger delivery wait time, so you'll have to remember this before booking your install in 2022.
Goodbye EVHS grant
Currently the government offers a £350 grant that can be claimed be approved EV installers to go against the cost of your charger. This has already been reduced from £500, and as of April 2022 it shall disappear completely. This is due to the ever growing market, £350 per charger and 150,000 chargers fitted a year……That is a pretty penny the government can save themselves. 5,250,000,000 pretty pennies to be exact.
Labour shortage:
The construction industry is already heavily short of skilled labour, and over the last few years this has only gotten worst. This is due to the lack of new people entering trades and the ever growing construction industry overwhelming existing contractors. This shall end up having an extreme knock on effect on the wait time for certain projects to be completed, and should certainly be considered when you are thinking about an EV charger install.
We are already finding that we have a fit time of 4-6 weeks for most of our EV chargers because of current demand.
Fuels shortages:
As many will remember, the UK descended in to panic at the back end of 2021 due to a fuel shortage crises. We, amongst millions of other drivers, experience hour long queues and fuel restrictions for many weeks. This is likely to be something that begins to increase as we continue to use up the Earths decreasing fossil fuel resources and transport drivers become more and more overwhelmed.
Obviously electric vehicles avoid this problem, and shall be another reason that push customers to buying their first electric vehicle.
2030…..so long diesel and petrol:
The government have announced that as of 2030, vehicle manufacturers shall no longer be able to sell diesel or petrol vehicles in the UK, meaning the only option shall be electric vehicles. You shall still be able to drive purchase and drive second hand vehicles, but as this industry begins to shrink then upkeep and maintenance of them shall become more and more expensive, Aswell as diesel and petrol becoming a premium meaning the price shall increase drastically. The big mistake to avoid, shall be doing what most of the public shall do, which is waiting until the last minute to buy their electric vehicle and then wondering why they can't get an installer to fit a charger for at least 3 months.
Smart chargers:
Some customers have informed us that they are avoiding an EV charger being fitted at their property due to technology changing and improving. We know EV chargers are still new technology, and over the next 10 years there shall be an abundance of new updates to improve charge efficiency. However, as seen with the new type chargers and vehicles such as Teslas, these updates shall not require a new charger to be fitted but shall be done by a remote software update. Meaning your charger shall forever be becoming smarter without costing you a penny.
So what now?
With all of the above considered, we recommend you have a charger fitted in the near future, or at least 3-6 months in advance of your electric vehicle delivery. We also recommend you consider this if you are planning on having any large refurbs done soon such as a rewire, this way the cabling can be wired in advance and hidden for when you are ready for the charger. This means the cost shall be considerably cheaper and quicker when it is fitted.
For any more information check to our social pages, vlogs and blogs, or contact us for more advice